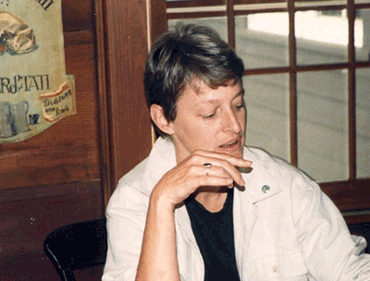 One of the three original participants in the Monday workshops at Skimmilk Farm, Marie Harris is the author of four books of poetry and several children's books. Marie served as Poet Laureate of the state of New Hampshire, appointed by Governor Jeanne Shaheen, from 1999 to 2004. She has also been a writer-in-residence at schools across New England for more than twenty years.

Her books include
Raw Honey, 1975, Alice James Books (poetry);
Interstate, 1980, Slow Loris Press (poetry);
Weasel in the Turkey Pen, 1993, Hanging Loose Press (poetry);
Your Sun, Manny: A Prose Poem Memoir, 1999, New Rivers Press (poetry);
G Is for Granite: A New Hampshire Alphabet, 2002, Sleeping Bear Press (children's); and
Primary Numbers: A New Hampshire Numbers Book, 2004, Sleeping Bear Press.
Marie can be heard reading selected pieces of her work here:
http://www.fishousepoems.org/archives/marie_harris/index.shtml
For more information about Marie, visit:
www.marieharris.com